CLIENT
BEHIND THE PROJECT
MAKE/ partnered with Terro to create a series of online and streaming pre-roll content that celebrates customers' success and highlights the enormous amount of rave reviews their product has received on Amazon.
The viewer watches a scene between a shopper and a hardware store employee in front of a shelf full of Terro T300 Liquid Ant Bait. While looking for a recommendation from this helpful associate, they end up getting so much more in this magical and humorous skit.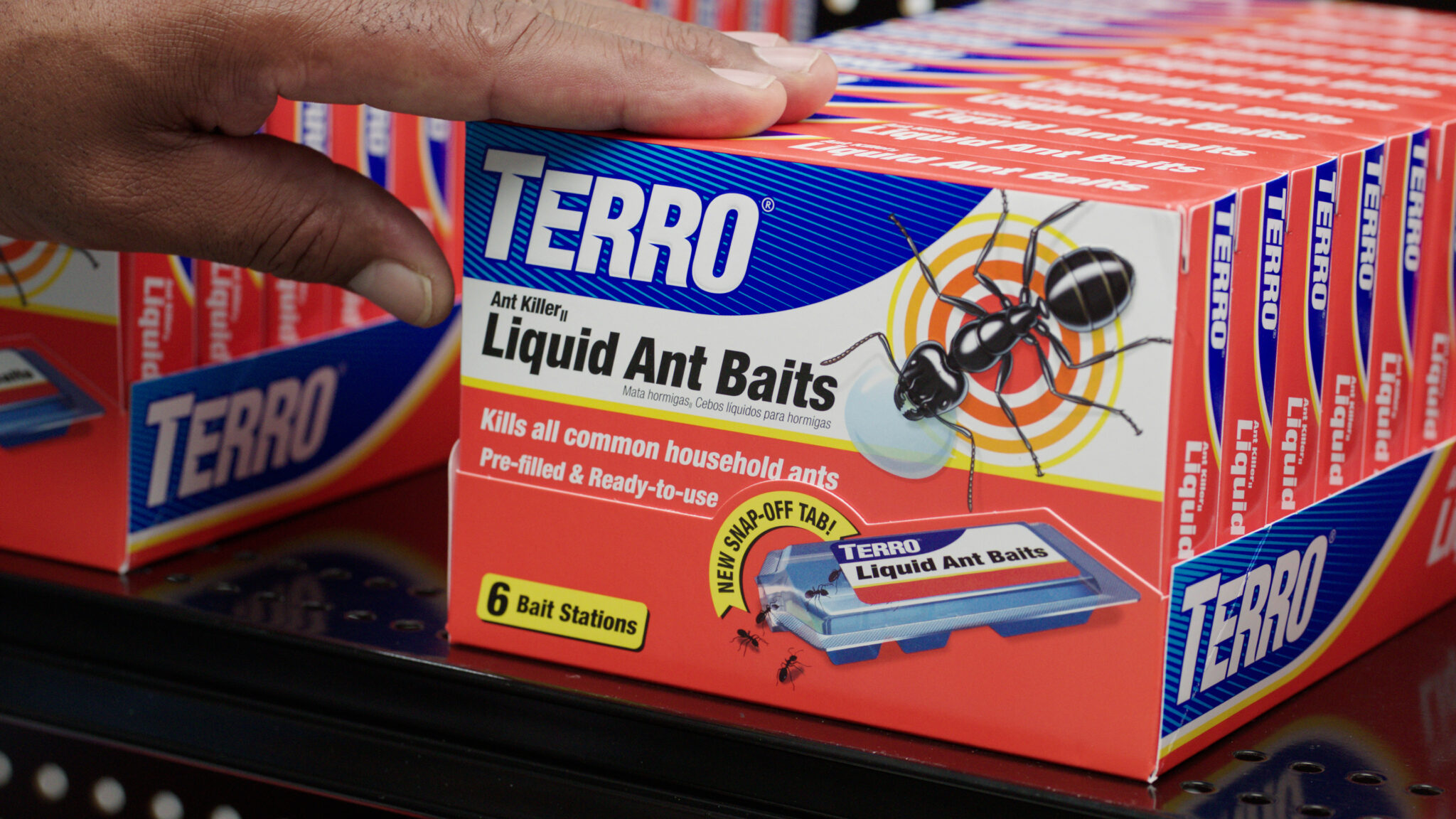 FROM THE DIRECTOR, ALLEN CLEMENTS
Woodstream, the parent company of Terro, is a formidable Central Pennsylvania-based company that we've had the pleasure of working with for many of their brands and product lines. T300 Liquid ant baits is a product that we have documented and for which we've created a number of pieces of awesome content.
This project was very insight-driven in that the client had realized a fast-growing number of 5-star reviews, but what's more… that the reviews are hilarious! Each reviewer really had a persona and a particular "Journey" with their ant problem.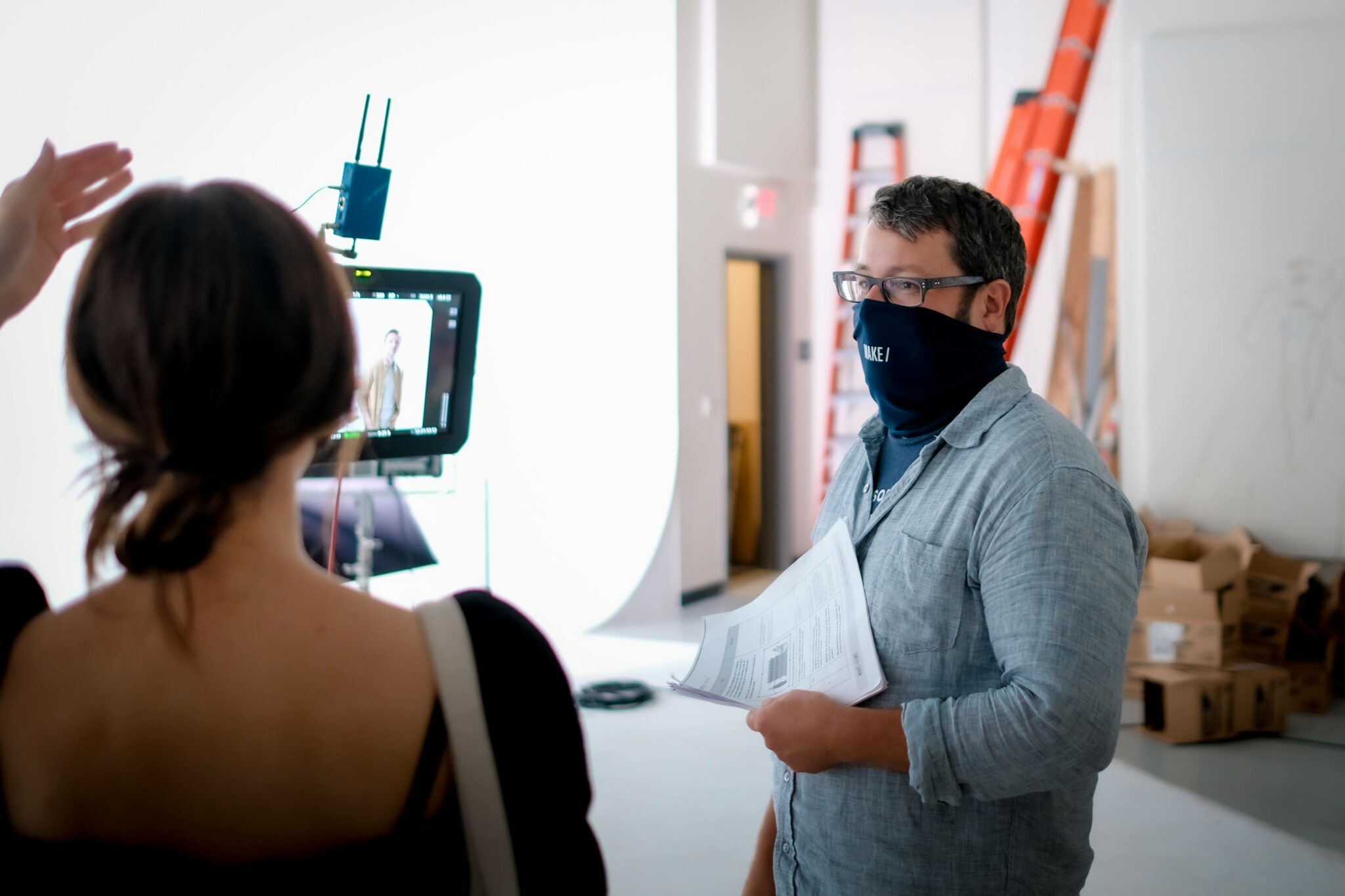 MAKE/FILMS took their idea and developed it into a commercial campaign concept after several internal brainstorms, writing, and revisions. We came up with several directions we could take it and in the end we all chose "Hearing Voices."
In "Hearing Voices," we have sort of a "box theatre" set where we meet a lovable Hardware Store employee that somehow has a direct connection to Amazon reviews and can channel the character of Terro customers in an effort to help a friendly customer make the best decision for their own ant problem.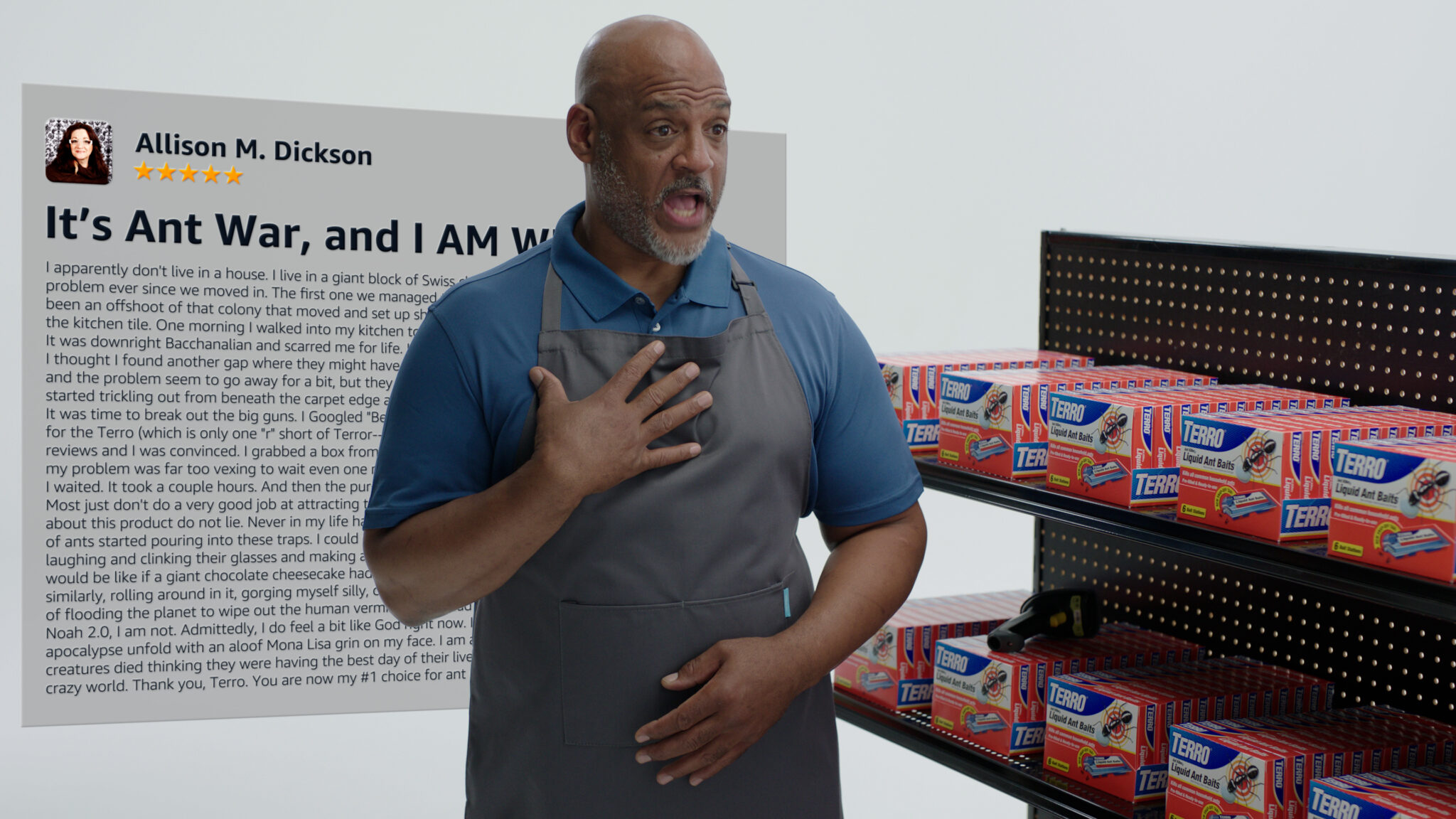 We worked with one of our favorite casting agents to hire the best talent in a day-long zoom session where we gave actors a chance to play with the concept and show us what they can do. We then utilized Triode, a beautiful Lancaster-area soundstage, thoughtful wardrobe, and clever props to create an engaging encounter complete with 5-star review text, fun facial expressions, and a big finish.
We strategically planned our shoot day to give actors opportunities to rest and perform, to wear protective footwear, and to film the right shots first to preserve the white floor of the "void" in which our scene takes place.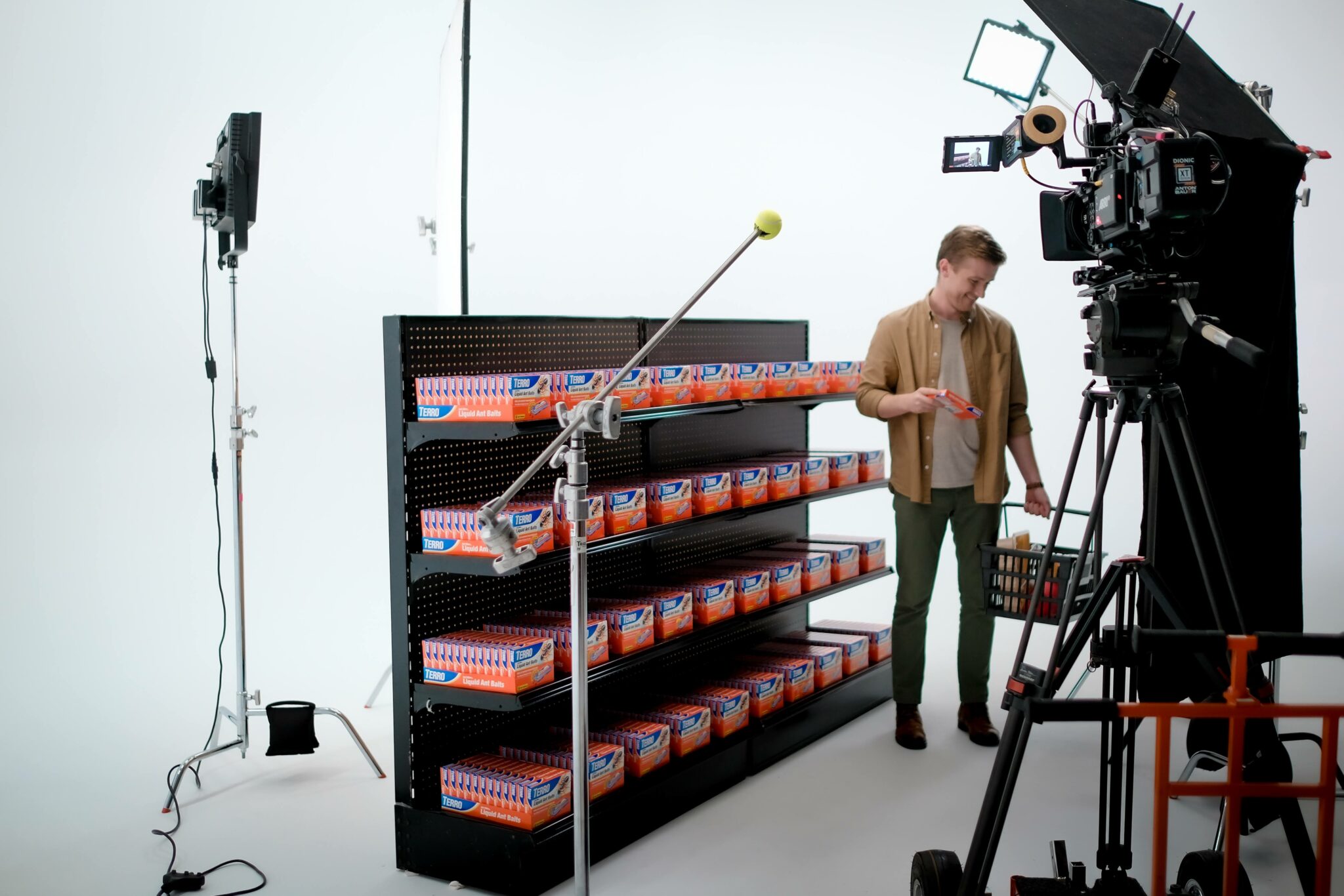 As always a stellar team including Cinematography, Assistant Camera, Producers, Production Designers, and Audio made for an excellent finished project. A top-notch commercial with lots of brand character that doesn't compromise and will help our client in a number of content channels to fill out their marketing mix.
FROM THE DP, STEVE BUCKWALTER
We shot on Arri Mini LF in opengate mode to preserve framing for both 16:9 and social media aspect ratios. It's a format that it proving popular for our clients due to the flexibility it gives them in post production.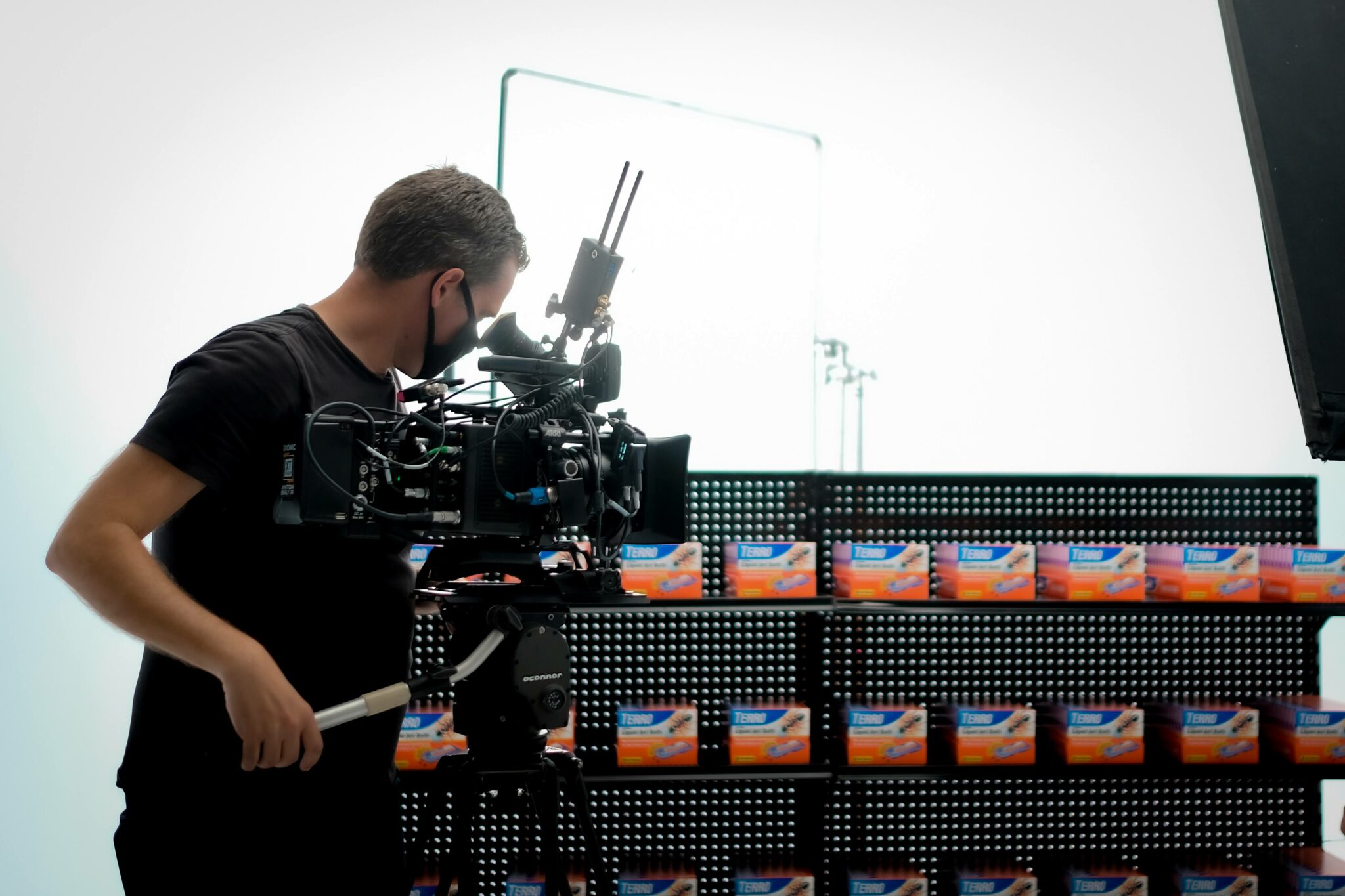 The concept was for a simple set in a white cyc environment, and I wanted it to have a nice overall ambience that was flattering on the actors and made it easy to shoot around them. So the studio was able to build us an overhead softbox that provided a great natural fill light for the actors and the set, and meant that their key could be a simple soft light from the floor.
CREW
Producer: Catlin Williams Baksa
Director: Allen Clements
DP: Steve Buckwalter
AC: Aaron Dienner
Gaffer: John Draus
Grip: Jim Hollenbaugh
Audio Tech: Doug Horvat
Props/Wardrobe: Lyndsey Hinkle
PA: Jordan Velez
HMU: Christy Griffin
Editor: Aaron Dienner, Seth Bortner
Motion Graphics/Visual Effects: Seth Bortner, Allen Clements
Studio: Triode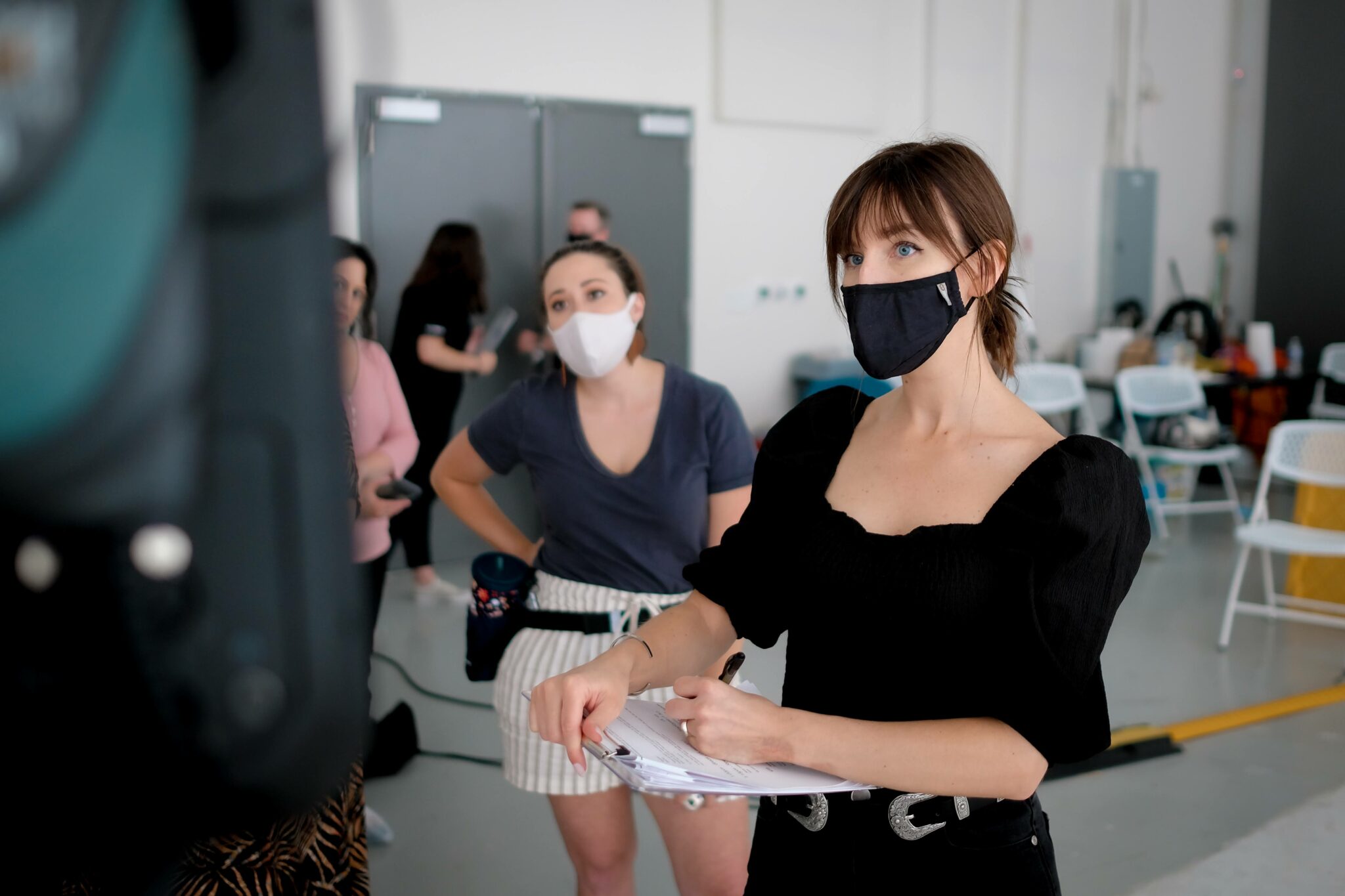 ---
Check out the second video in this series
---
---